Patron Magazine: Photographer Julien Magre
This three-spread magazine article features the ethereal and unknown qualities behind photographer Julien Magre's series "On the Road, Dream Narrative." The spreads hint at the mystery and drama behind Magre as spectator of his own privacy with its concealed type and folio treatments and striking use of red. The minimal layout quietly creates a pedestal for photographs to be the center of attention throughout each spread.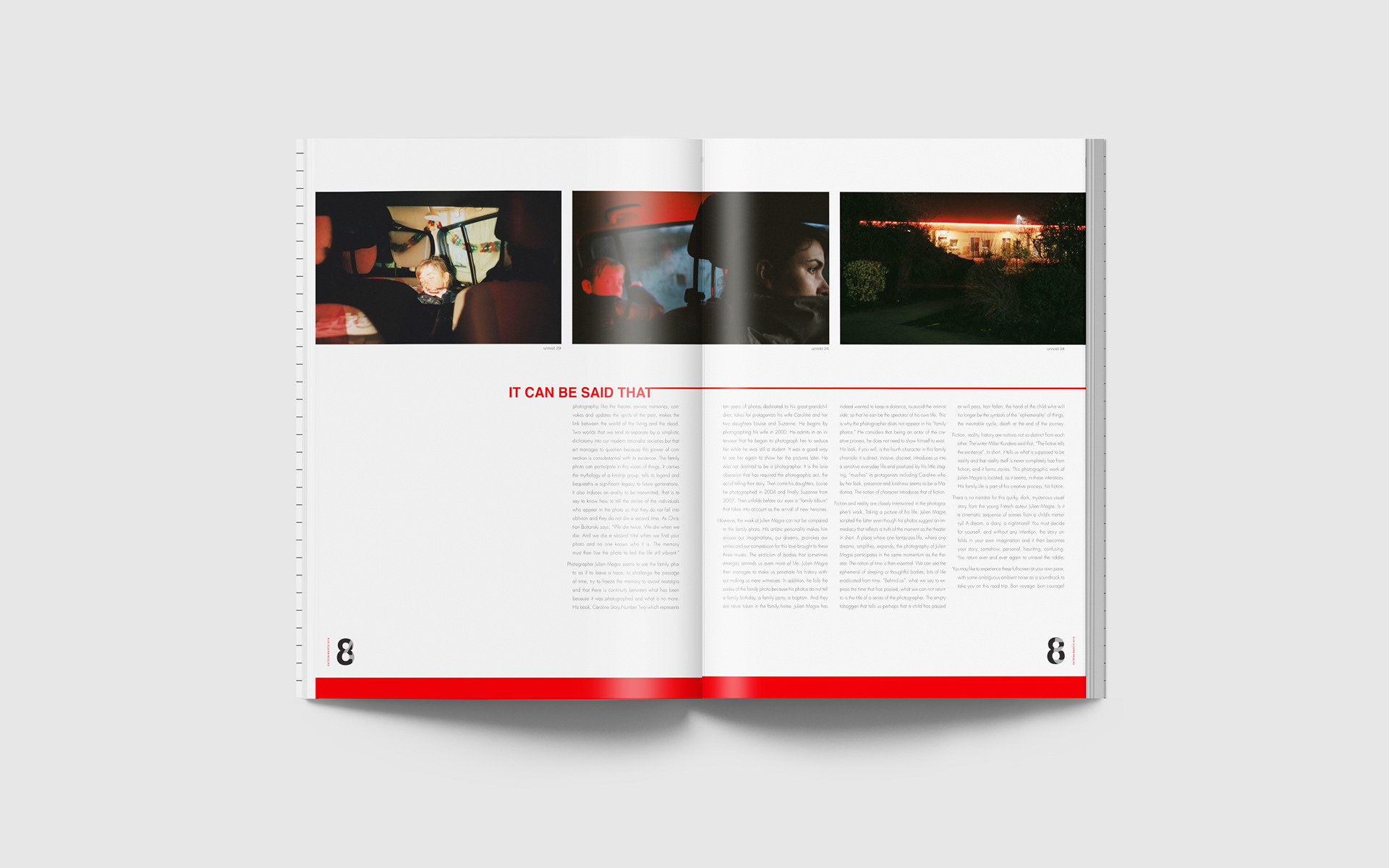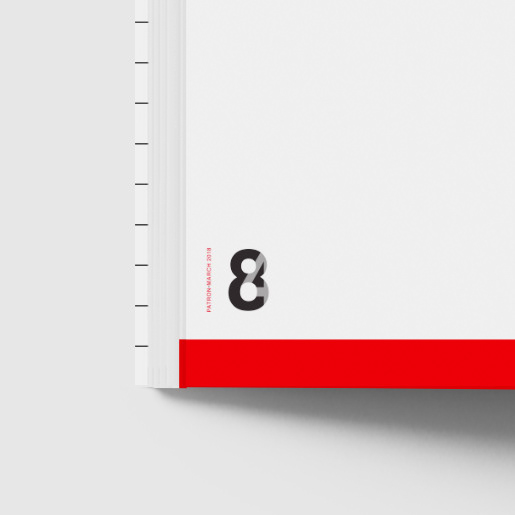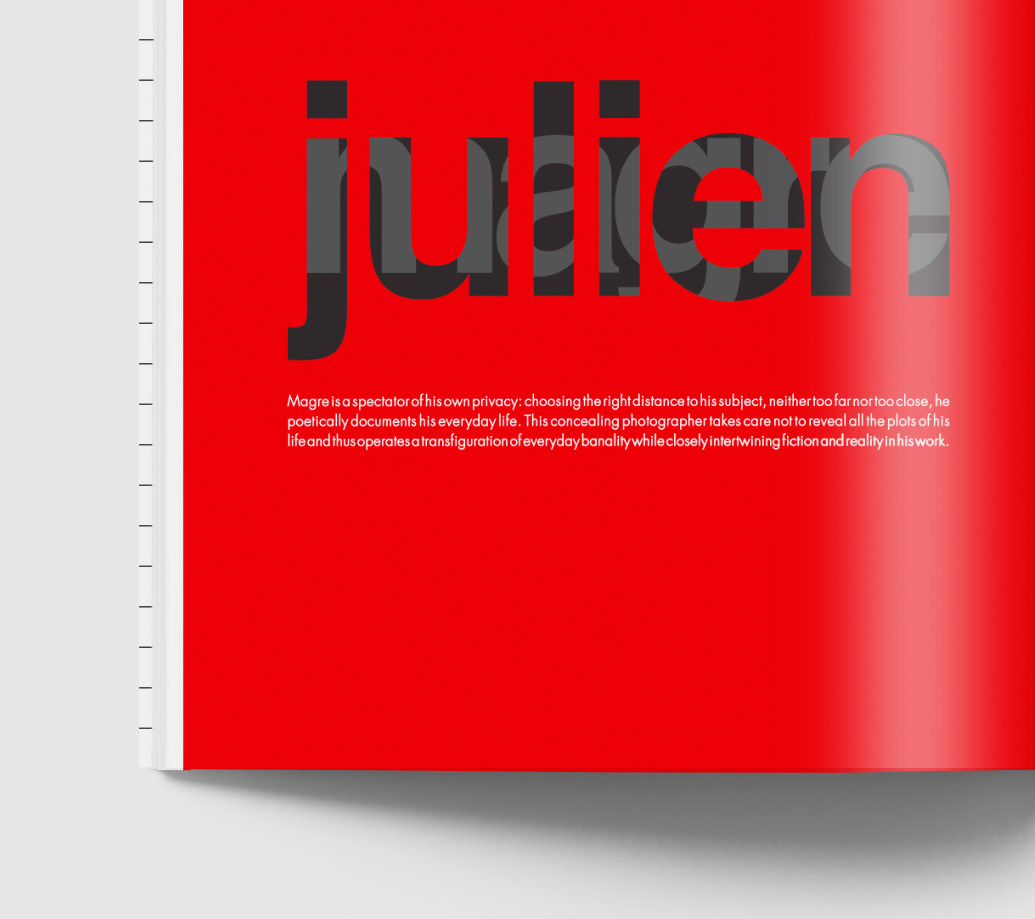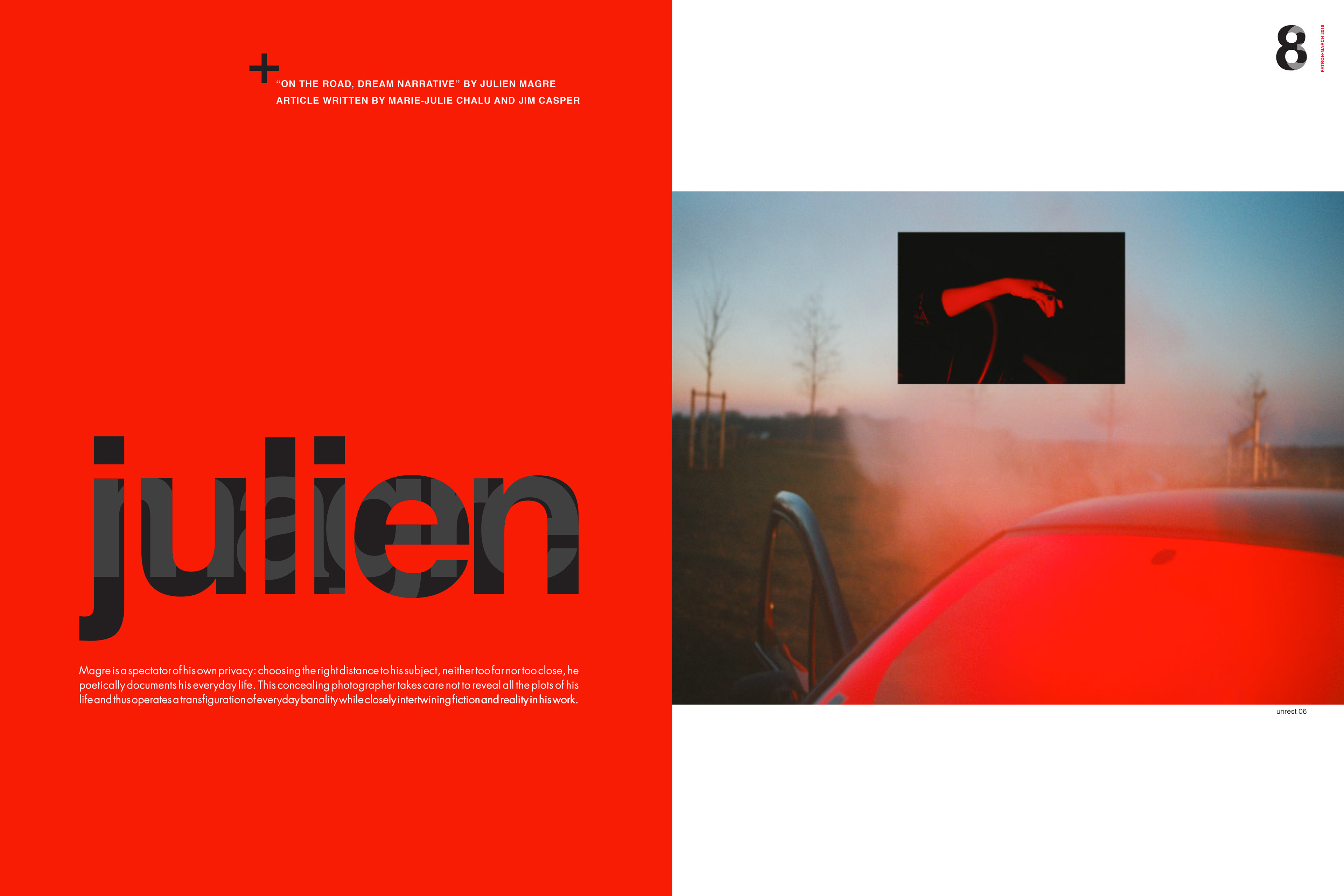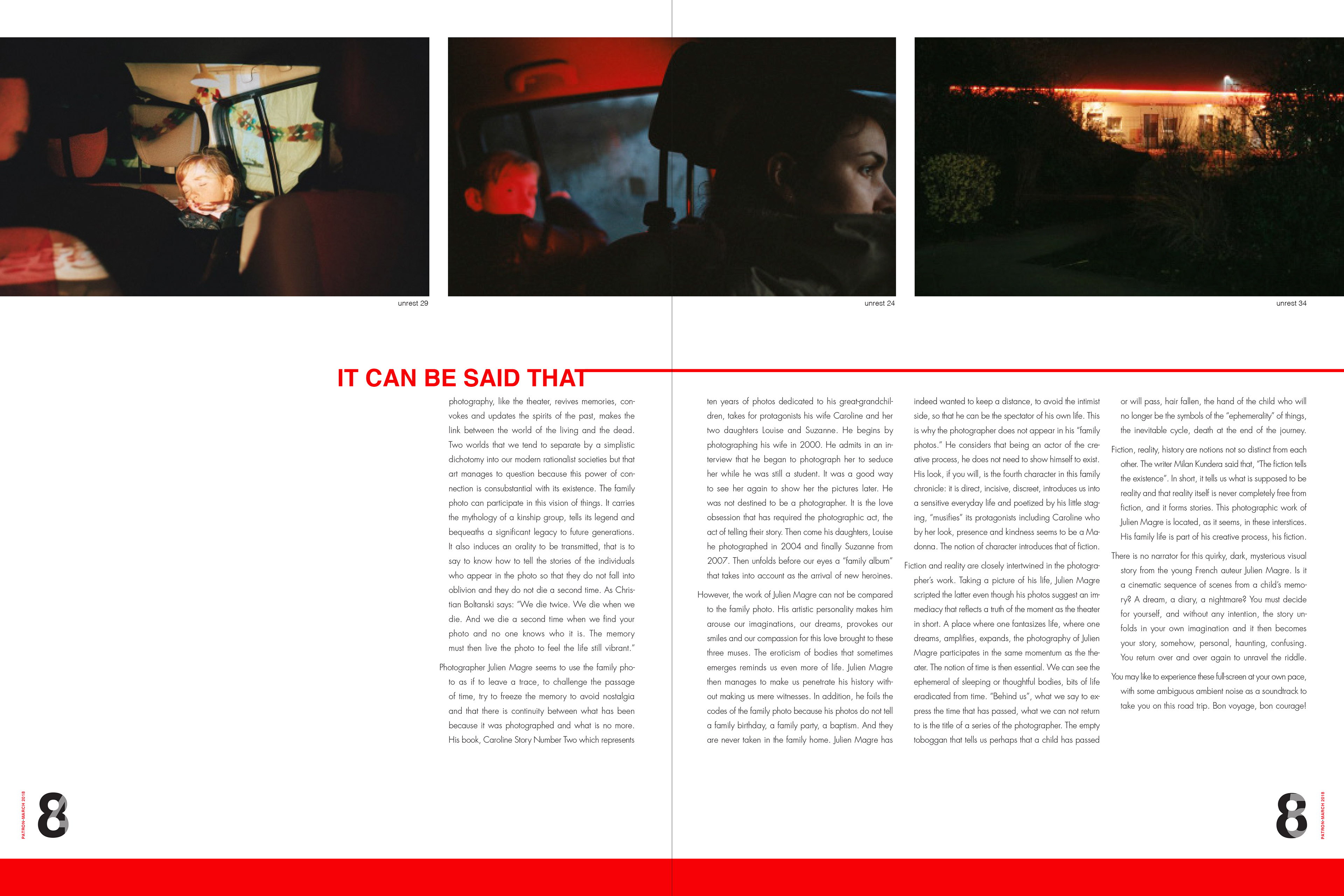 Designed by Sharon Mathew. Spring 2018.
Photography Credit : Julien Magre​​​​​​​